Exterior Only Gold Classic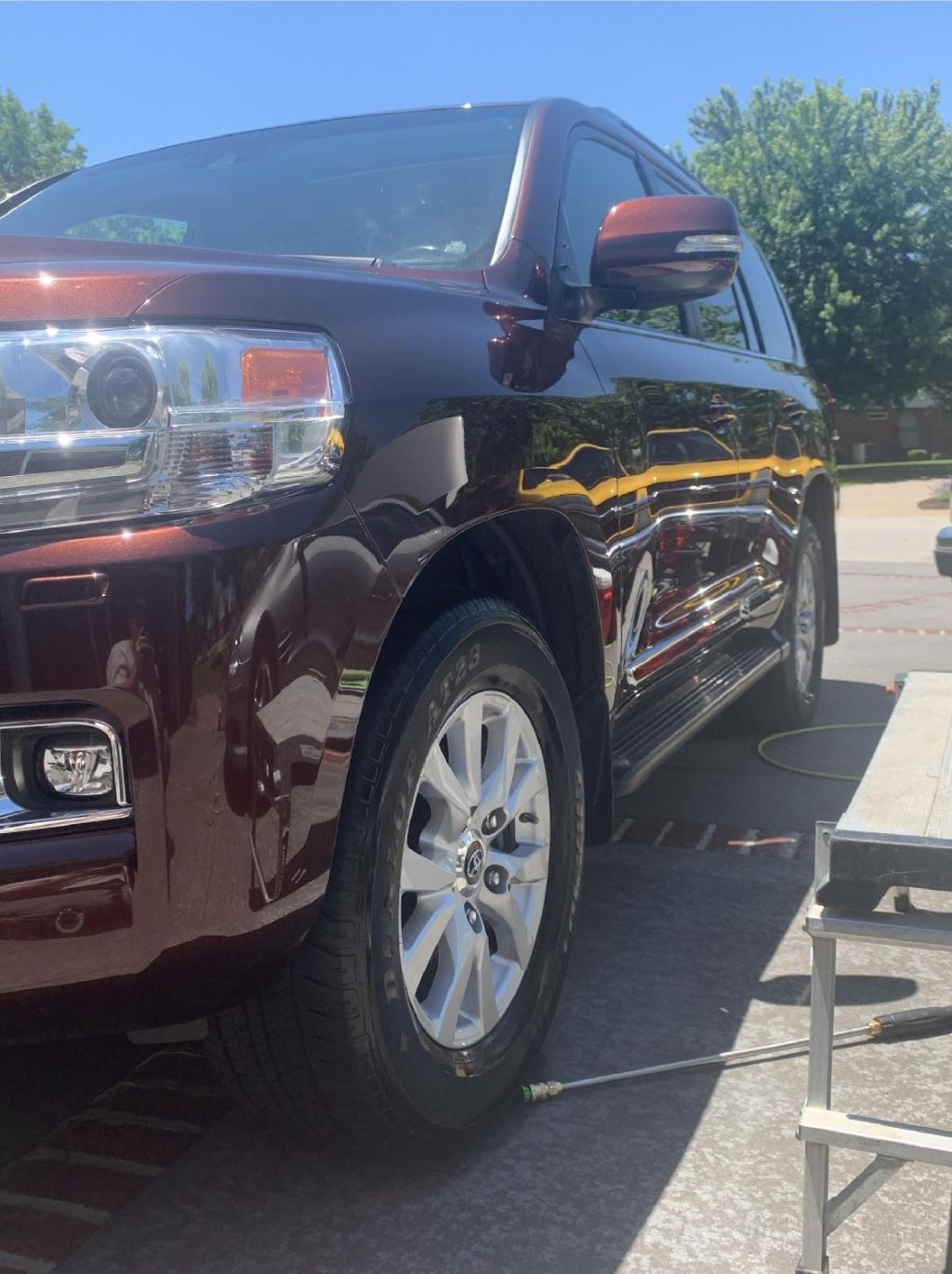 Cars/Small SUVs/Trucks $198
Larger SUVs/Trucks $233
If you're not sure what you want or have questions, submit a form and we will get back to you.
This Package INCLUDES:
Professional Hand Wash
Clay Bar Exterior (Removes Contaminates)
Spot Polish (light scratches)
Pressure Wash Wheel Wells
Detail Rim Faces & Tires
Detail Grill, Emblems, Crevices, Windshield Wipers, Gas Cap
Dress Exterior Trim & Tires
Clean Door Jams
Clean Exterior Windows
Wax Protection 30 days
---
This Package EXCLUDES:
1 Step paint Correction Polish
Permanent Trim Restorer
Engine Clean & Shine
Ceramic Protection 3 Months
Ceramic Protection 6 Months
Ceramic Protection 3-5 Years
---
Add-On Services
Third Row - $35
Shampoo Seats - $38
Shampoo Floor Mats - $38
Scotch Guard Carpets/Cloth - $38
Engine Bay Detail - $39
Excessive Dirty - $50
Standard Pet Hair Removal - $50
Steam Clean - $50
6 Month Paint Protection - $89
3 Month Paint Protection - $48
Permanent Trim Restorer - $89
Light – Moderate Odor Removal - $76
Light Pet Hair Removal - $25
Car Care Articles & Tips
Benefits Of Headlight Restoration

Headlights go through a lot, more than you might think. And it's not just the years of use; the harsh, chilling winter winds and summer heat seem to wear out headlights as well. If your headlights are giving you trouble, headlight restoration can help. Like ceramic […]

How Often Should A Professional Detail My Car?

Professional auto detailing is an intensive car care service that will have your vehicle looking new. While it's not necessary to detail your car every day, we recommend doing it about once a month to maintain the appearance of your vehicle. From something as simple as […]
SCHEDULE A MOBILE DETAIL TODAY WITH PAC MOBILE DETAIL!